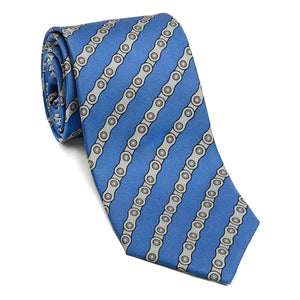 Our bicycle chains necktie is perfect for pro-cyclist the Sunday riders, and the somewhat bad-boy. Bicycle chains lie parallel, giving the old striped tie a run for its money. With just a bit of edge, just enough to say I'm not like the others. Gray and black on a blue silk background. Stay cool.
- Gray and Black on Blue
- 100% Silk
- Measures 57"long and 3" wide
- Hand-finished in New York City.