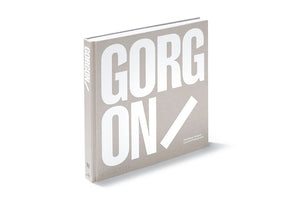 For five decades, photographer Gianfranco Gorgoni (1941-2019) built his reputation as the premier documentarian of Land Art in the US and beyond. After leaving Italy, Gorgoni started making portraits of the major artists of the New York scene, including Michael Heizer, Robert Smithson, Nancy Holt, Walter De Maria, Carl Andre, and Richard Serra.

It was not long before he was traveling with Heizer, Smithson, and De Maria to the American West in the late 1960s to plot the works that would famously break art practice out of the confines of the gallery world. In Nevada, New Mexico, and Utah, these artists embarked on major Land Art installations that would redefine contemporary art practice of the era. In many cases, Gorgoni was the only photographer on the ground to document their projects, and his images often serve as the definitive photographic record of the planning and creation of these groundbreaking works.
Published to coincide with the first major exhibition of Gorgoni's photographic Land Art images at the Nevada Museum of Art, featuring over fifty of his large-scale photographs, Gianfranco Gorgoni: Land Art Photographs includes an introduction by Ann M. Wolfe, Andrea and John C. Deane Family senior curator and deputy director at the Nevada Museum of Art, an essay by the late art historian and critic Germano Celant, whose contribution here is among the last he wrote before his death in 2020, and William L. Fox, the Peter E. Pool Director of the Center for Art + Environment.
A landmark collection of photographs of legendary and lesser-known works by Michael Heizer, Walter De Maria, Christo and Jeanne-Claude, Richard Serra, Robert Smithson, Ugo Rondinone, and Charles Ross, Gianfranco Gorgoni: Land Art Photographs is a major new assessment of one of the world's great art movements.
The book is designed by Los Angeles-based Brad Bartlett, three-time winner of the Frances Smyth-Ravenal Prize for Excellence in Publication Design, a grand prize awarded by the American Alliance of Museums for the best publication designed by an art museum in the United States.