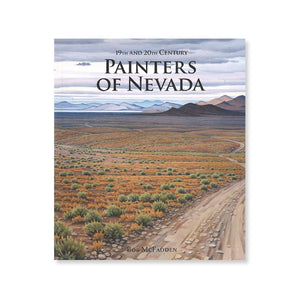 19th and 20th Century Painters of Nevada, compiled by Bob McFadden, is the first comprehensive illustrated biographical reference book on Nevada painters ever published.
Hardcover, 420 pages 11 x 9 inches, illustrated with over 200 full-color plates of representative paintings.
Limited to a printing of 1000 copies, book was released January 2020.