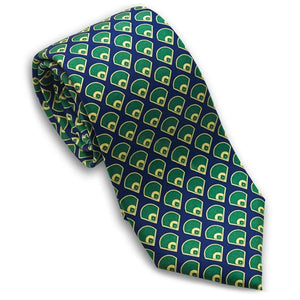 This is the perfect silk baseball necktie for the sporty man and the baseball fan. Baseball Fields are cleverly set on a dark blue background. Very subtle. Now diamonds can be a man's best friend too!
- Green and Yellow on Dark Blue
- 100% Silk
- Measures 57"long and 3" wide
- Hand-finished in New York City.