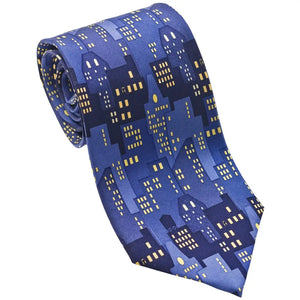 A bird's eye-view of metropolis...a cityscape on a silk necktie (we got our inspiration from New York City for this one). The perfect accessory for the urban dweller and architect, or anyone who likes an interesting pattern on their tie.
- Dark blue and shades of yellow
- 100% Silk
- Measures 57"long and 3" wide
- Hand-finished in New York City.